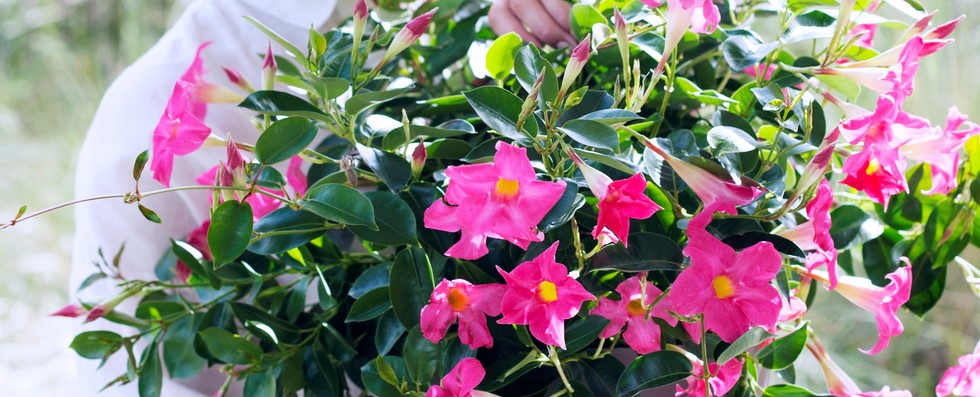 Mandevilla, also known as Dipladenia, is one of the most rewarding flowering garden plants. From May until well into the autumn the plant surprises with white, yellow, pink or red trumpet-shaped flowers. You especially see the plant in pots on balconies and patios. We'd like to tell you all about this colourful garden plant.
Sea of flowers
Mandevilla delivers a continuous sea of goblet-shaped flowers in white, pink, yellow or red that can have a delectable scent. Mandevilla's flowers can reach a size of between 5 and 12 cm. The plant has a climbing habit, and is therefore also grown on a frame. With a bit of support, they can grow some 4.5 metres upwards! It's very easy to remove the frame, creating a 'hanging' shape. That also makes it a suitable plant for hanging baskets, both dangling over the edge and wrapping itself upward along the chain. This plant can therefore be used in various ways.
Tip: Create a sea of flowers by allowing a mixture of colours to climb up something together.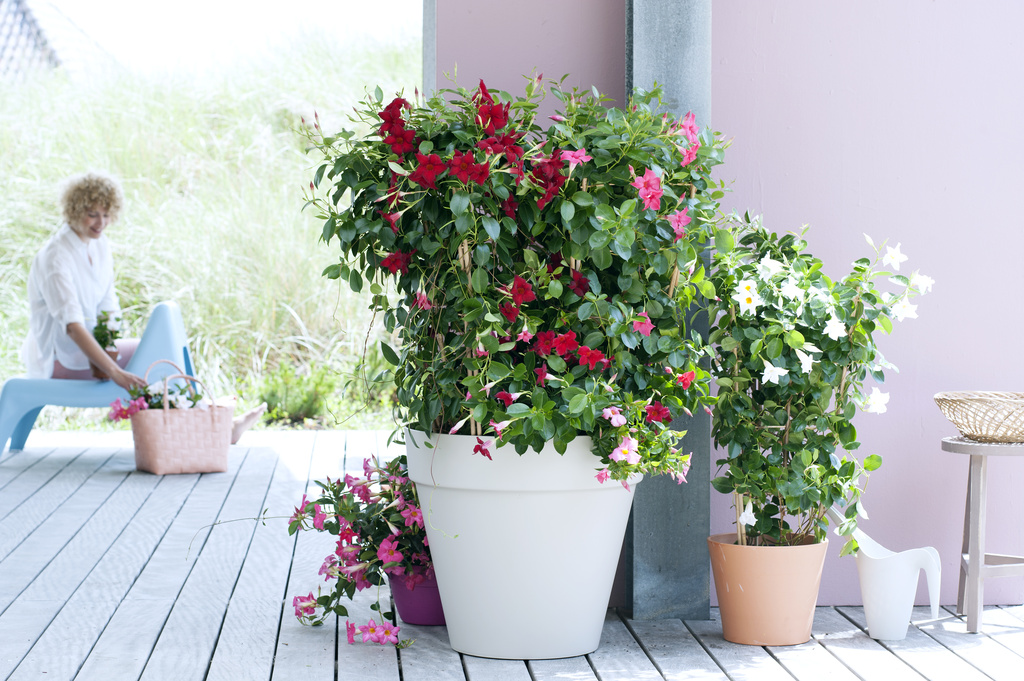 Origin
The plant originates from Central and South America, where it grows at great height. This climber is named after the botanist Henry Mandeville, but at the garden centre you may also encounter it under the name Dipladenia or Sundaville.
Care tips
You don't need green fingers to keep a Mandevilla looking beautiful all summer long. Here are a few tips that you can share with your customers:
– Place the plant in a sheltered spot in partial shade.
– Water regularly (preferably do not allow the soil to dry out).
– Give plant food once a month.
If you want to enjoy another extravagant sea of flowers next summer, place the plant in a frost-free environment over the winter. The plant can go outside again from April onwards.