Theme: Wedding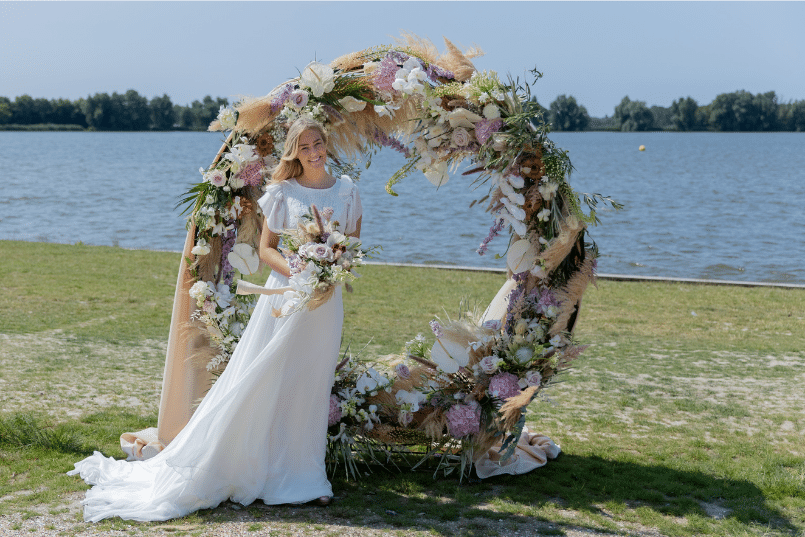 Flowers are an essential part of any wedding. The bridal bouquet, a beautiful garland, big displays at the entrance to the wedding venue, flower arrangements at the ceremony, and not to forget the table decorations! The big question is: which flowers will you use and what theme must they match?
Theme and styling
Bohemian, Fairytale, Garden, Boho chic, Romantic, Glam, Muted or Classic: there are lots of wedding themes to choose from. Try combining themes together, and also play with the colours such as a chic white combined with Muted (pastel) colours.
Arches
The key decor trend right now is the use of an arch or backdrop, possibly in different shapes and sizes. Regardless of whether the ceremony is taking place indoors or outdoors, an arch is a fabulous way of allowing the spaces to merge into one another. Use the arch as a backdrop at the location, for example amidst nature in order to take photos as shown below.
Micro wedding
Linking up with the theme of sustainability, micro weddings are becoming increasingly popular. This form of wedding is characterised by an intimate atmosphere and a cosy setting. With less than 30 guests, the happy couple have fewer people to deal with, and the budget per guest can also be increased! Make an adapted bouquet for micro weddings, e.g. with one type of flower that is special for the couple. The bouquet can also be supplemented with little details and other textures. At the reception the flowers can all be more grounded, such as extravagant flower installations on the ground. A real statement flower arrangement can also be placed on the tables with a micro wedding.
Dried flowers
Lasting memories every time that you look at the bridal bouquet. A dried flower bouquet makes that possible. The longer lifespan of dried flowers means that they are very suitable for keeping after the special day. There are lots of options for using dried flowers: use them for the bridal bouquet, the corsage or as a crown! You can also replace the traditional rice-throwing with confetti made of dried petals. The photos below show a fabulous combination of dried and fresh flowers.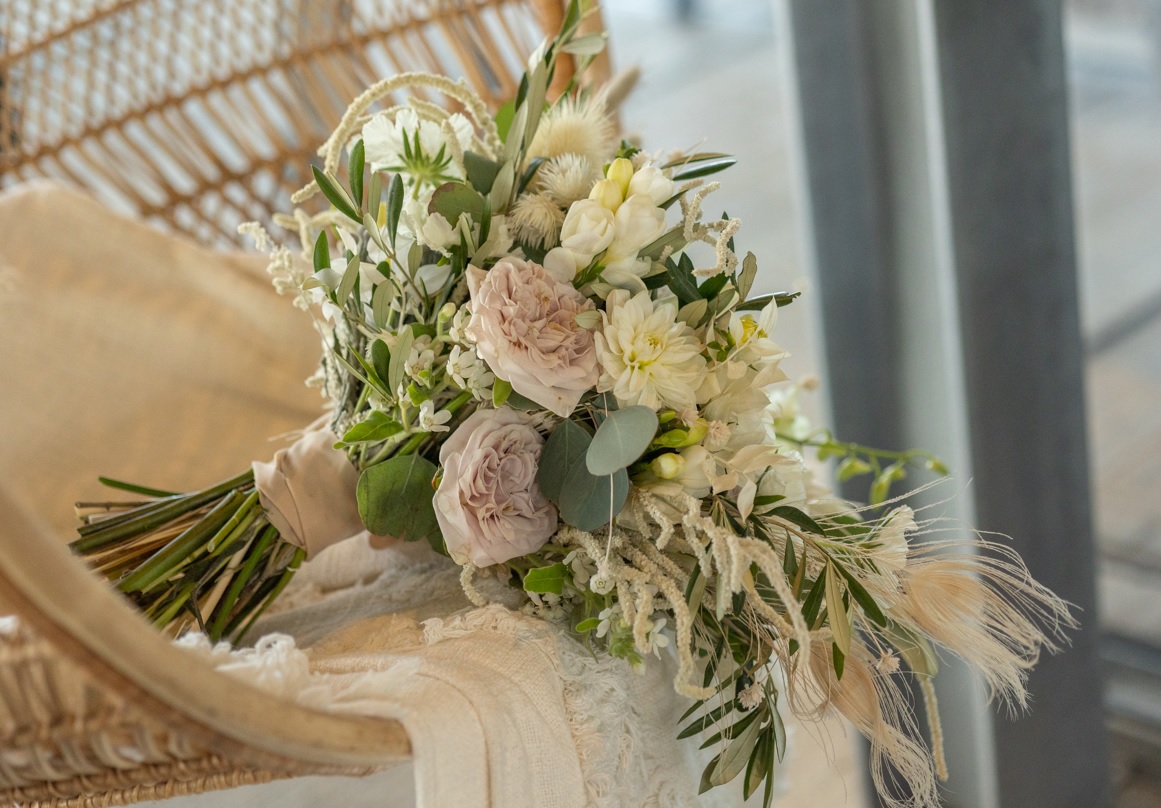 Use seasonal flowers
Fabulous floral creations can be made with seasonal flowers based on the flowering season. Using local flowers makes your work very sustainable. So it's not only cheaper to choose flowers that are looking their best at the time, but it also cuts down on shipping costs and pollution if you can buy locally!
Spring
Anemones
Freesias
Daffodils
Iris
Gardenia
Peonies
Forget-me-nots
Camomile
Winter
Tulip
Hellborus
Viburnum
Amaryllis
Eucalyptus
Anemones
Hyacinths
Jasmine
For inspiration, take a look at all the wedding creations sent in by our customers at FlowerFriends!